Monthly Archives:
May 2018
5 Ways To Be an Excellent House Guest and What Not To Do
We've all been a house guest and we've probably all been on the flip side and had guests in our home. You learn something from each perspective and there are certain unspoken rules to follow. So whether you are staying with a family member or friend, it's always good to keep these considerations in mind.
5 Ways To Be a Good House Guest
1. Come bearing gifts.
Every time my sister-in-law comes to visit, she brings a suitcase full of goodies. The kids absolutely adore it and can't wait to see what she's brought. Sometimes it's a big jar of jelly beans and other times it's a small toy she picked out just for them. Every once in a while she brings a book she thinks I'll like and it starts the visit off on a very fun and gracious note.
It doesn't have to be big, but bringing a gift always makes a good impression.

2. Go with the flow.
Uptight guests are hard to handle. When staying in someone's home, remember that it is just that—their home. Go with the flow of things. Be open to abiding by their schedule; if they have kids that need to nap in the afternoons, act accordingly.
I remember at one point being the only one in my family with small children who needed to nap. My siblings wanted to be out and about all day long, which just wasn't doable for me at that stage. Find ways to have fun while still respecting your host's circumstances.
3. Verbalize your gratitude.
Two little words can make or break your stay. "Thank you" is the simplest gesture that will go a long way in any host's book. Say it often and find ways to express your gratitude. Every time my sister and her family come to visit, they always leave a note or send a text on their way back saying thank you and telling us how much fun they had. It's a small thing that always puts a smile on my face and makes me glad they came to visit.
4. Pitch in.
An excellent house guest will pitch in while they're there. My mom is the best at this. Whenever she visits, she will do the dishes, fold a batch of laundry, or make breakfast for my kids in the morning so I can sleep in a few minutes.
Although it feels like your vacation, take a look around and see what you can do to help your host out. Offer to make a dinner one night that you're there, take out the garbage, or fill a need that you can see needs to be filled.
5. Always leave the space as good or better than you found it.
When it comes to house guests, I'm always reminded of the Dr. Seuss book The Cat in the Hat. The cat comes in and brings all of his chaos and fun with him, while the children worry about what their mother will say about the mess. But like any good house guest, the cat comes through in the end and cleans up every last trick, including Mother's best dress.
Like the cat, make sure to leave your host's space as good or even better than how it was when you got there.
What
NOT

To Do
Don't expect to be entertained. One of the biggest stressors for a host is trying to figure out how to entertain guests. Be courteous and come with your own ideas of things to do in the area and then be open to suggestions and recommendations.
Don't be too loud in the morning or at night. Be considerate of quiet hours. Ask your hosts when they prefer to go to bed and wake up and then observe those quiet hours too.
Take over. Don't hijack the TV or spread yourself and your stuff all over the house. That's just plain rude.
Never assume you can just bring your pet. Some people don't like animals and especially don't appreciate them in their homes. If you have an animal friend, make alternative arrangements or at very least, run it by your host.
Overstay your welcome. There's nothing worse than a guest who stays too long. Make it clear how long you wish to stay and then keep good on your promise.
Leave your child's diapers lying around. Similar to pets, some hosts are not used to babies. Don't leave their soiled diapers lying around or even in a seldom-used garbage can. Take all diapers outside immediately.
Bring your vices inside. Whether it's smoking or picking your nose—be conscientious of your bad habits and leave them at the door.
When in doubt, the golden rule always applies: treat your hosts like you'd like to be treated and they're more likely to extend a second invitation.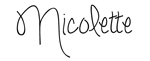 The post 5 Ways To Be an Excellent House Guest and What Not To Do appeared first on How Does She.
The ONE Thing You Should Do While They're Young
I've done plenty of things wrong while parenting my small brood of four, but one thing that I'm so glad I did was start a kids' quote journal. It has preserved their childhood in small doses—quotes that they've said over the years that were adorably cute and funny that illuminate their age, personality, and measure growth.
I used to love journaling; I'd write regularly about my life and my thoughts. But when all of a sudden I had four kids, my time for journaling flew out the window. I still want to document this part of my life, but just don't have time for a traditional journal. So I customized this little notebook and keep it on my kitchen counter. Throughout the days and weeks, I quickly jot down the endearing things that I hear my children say.
I started this kids' quote journal when my oldest was two years old. Now she is nine and has three siblings. They all love looking through the journal and reading the things they've said and done over the years. We laugh at the entries and it's amazing how one little notebook has captured so much of our life during this crazy phase.
Keeping a kids quote journal
1. Why?
A kids' quote journal is a book of quotes that come directly from the mouths of babes (or tweens, or teenagers). It is one of my most valuable possessions.
Kids really do say the coolest things. My journal is filled to the brim with little quotes that I never want to forget, like:
I asked my four-year-old, "Am I the best mom in the world?" She thinks for a minute then answers, "No, but you're sweet."
Even though I don't write in it every day, the journal is always visible so that when I do have a quick second, I write down a quote or two. Now that they are growing, it's more important than ever. One day, the four little ones who are always underfoot, babbling my ear off will grow up. They'll be off on their own and the house will be quiet. This book will be all I have left of those tiny voices.
Whether you're a parent, grandparent, aunt, or uncle, think about keeping a kids' quote journal—it's never too late to start.
2. How To Keep a Kids Quote Journal
It's really easy. First get a journal, or make one. You can find them with fancy graphics and adorable speech bubbles or you can use any regular journal. Mine is just a notebook with a handy elastic strap to keep the pages in check.
Convenience is key. Keeping a pen inside the journal at all times and keeping the journal in an easy-to-see, easy-to-reach spot reminds me to write in it regularly. I keep mine on the kitchen counter because it seems to be the central place we all gather. Whenever any of my kids says something funny, cute, or too sassy for their own good…I grab the journal and jot it down.
Some of my favorite quotes:
I overhear my two oldest (6 and 4) talking in the next room. Sis asks her brother, "Who you gonna marry?" He replies, "Tumbody I don't know." Sis asks, "Are you gonna marry someone in high school?" He laughs like that is the silliest question in the world. "NO! I going to marry tumbody in the church!"
***
Little buddy (5 years old): What are those drinks in the fridge?
Me: Oh, those are to help Dad lose weight.
Little buddy: I know what can help Dad lose weight…Nutrisystem for Men! (He's obviously seen way too many ESPN commercials watching basketball with Dad.)
In the business of raising children, there exists a stark dichotomy—we want them to grow up, but when they do, we mourn the end of their childhood. There is something so incredibly special about those years, and as they pass through our fingers, the loss is tangible.
If hadn't been recording these lines, they would have been gone forever. As much as we'd like to think we'll remember the important stuff, it's just not possible. It pains me to think of the ones I've missed along the way. Don't wait a second longer. Start right now—it's never too late—and safeguard their childhood one little quote at a time.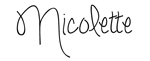 The post The ONE Thing You Should Do While They're Young appeared first on How Does She.
6 Easy Ways to Welcome Summer With Your Home Decor
*We are proud to partner with Etsy and ShopStyle on this sponsored post.  All the opinions are our own because we really do adore Etsy!
Summer is my favorite holiday.
Yes, holiday.
I call the whole few months of Summer a holiday because it's non stop fun with my family (with a lot of work mixed in there too!). To me, it feels like the brightest, most carefree time of the year and we celebrate every day! Whether it be the long summer nights where we chase lightning bugs till WAY past our bedtime, or sipping lemonade and eating otter pops poolside each day, we like to maximize our adventures!
One way we love to welcome Summer is by sprucing up our house. I still have childhood memories of my mom changing out her decor when Summer rolled around. It was one of the first signs of excitement. Now, my kids know, when momma changes out the front door wreath, it's time to get ready!
There are lots of easy ways to welcome Summer around your home, and I thought I'd share a few with you. The greatest source EVER for unique home decor (and jewelry, and clothing, and gifts, and just about everything handmade…) is Etsy. I could spend HOURS just meandering around the site.
Actually, who am I kidding, I DO spend hours meandering around the site!!
Anyone else?
Here are a things I found to help spruce things up for Summer!
A new doormat After a long winter, and many little feet coming in and out, a door mat is a simple way to make a first impression. The first thing a guest might notice when coming to your door is your door mat. There is no better way to make someone feel welcome before they even step foot inside! There are so many great ones found on Etsy – and some are SO hilarious. I mean, this one on my doorstep? Could you just die? With 5 kids in our house, this only seemed appropriate! I also adore this one for all my Joanna Gaines fans.

If you prefer something a little more classic, get one personalized with your name on it!

A  new wreath for your front doorAgain, your door is the first thing your guests are going to see! Why not catch their eye with a new Summer wreath!? If you prefer a more demure look, there are lots of options such as the ones I grabbed for my front door! I love a classic green wreath! I also love these gorgeous magnolia leaf wreaths! What style is your favorite? More classic or bright and fun?

3. Refresh your entry way statement piece


We all have that ONE wall piece that packs a mean punch on our wall. Check out this one in my entry way! This huge clock is re-purposed from old pallets, How unique is that? I love the rustic look against the neutral wall. EVERYONE comments about it, and yes it totally works! Sometimes, refreshing those entry way pieces can really make a world of difference!
4. Add a family motto or quote in your house
I like to think that my kids will see inspirational quotes around our house and remember them forever. The world is a tough place and I think it's important to teach truths in the home. Whether that be a favorite scripture, like the one I picked, or an motivational quote, these are meaningful and purposeful pieces of decor. Each summer, we pick a theme for the next school year and I love to hang it in my home and have my kids memorize it. I hope those visual representations of inspiration will stick in their little hearts – and mine!
Just like IN your house, the easiest (and often least expensive) ways to spruce things up and celebrate the changing seasons, is with PILLOWS. I love how different a space can look just by changing the print or color of pillows. These bright blue pillows, with their energetic design make me feel so happy for Summer!
6. Add a little simple outdoor decor
You don't have to blow the budget and get a whole new patio set each year! No doubt you'll be spending more time outdoors though, so why not add a little personal touch? Cut some wildflowers and place them in a vase on a patio table. String a few lights. Garden flags are another great way to make your outdoor space "yours". They're subtle, but beautiful! I especially love this one I grabbed for my outdoor area.

There are TONS of simple ways to get your home spruced up for Summer, and EVERY season! Etsy has literally everything under the sun. The items there are going to be one of a kind! Your house will look like YOURS and not like everyone else's on the block. What ways are YOU getting your home Summer ready? Do you have a favorite Etsy shop?
Be sure to leave a comment and let me in on your favorite shop so I can check it out!
Happy decorating and enjoy your Summer!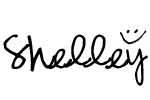 The post 6 Easy Ways to Welcome Summer With Your Home Decor appeared first on How Does She.
12 Brilliant Ways To Make Your Backyard the Coolest
Our growing family is getting ready to move from .19 acres to a full acre and while I've dreamed of the space for years, it's hard to narrow down exactly what to do with it. If you're trading out your backyard for a bigger space or are looking for some backyard inspiration, check out these ways you can craft a pretty amazing outdoor area.
16 Brilliant Ways To Make Your Backyard the Coolest
1.Turn that awkward side yard into a putting green.
This is pretty brilliant. Take that small, basically useless space on the side of your house and turn it into into your very own putting green.
2. Get an epic play structure.
Kids will be in heaven climbing, swinging, and sliding down your epic play structure. A fort is a must for playing pirates, house, or a million other imaginative games kids come up with.

3. Build an outdoor movie theater.
Imagine the memories you could make in your own outdoor movie theater. This is an awesome backyard movie theater you can DIY.
4. Install a residential splash pad.
Yes, there are companies that do this for you! A backyard splash pad can cost $2,000 to $4,000 and are much cheaper than installing a pool and safer as well.
Photo courtesy of Splashzonellc.com
5. Design an outdoor kitchen.
If you like to entertain, make sure you save some room in your budget for an outdoor kitchen. These outdoor kitchens should give you plenty to think about and dream about.
6. Quintessential porch swing
When I think of the picture-perfect backyard, there's always a porch swing where I can lazily read a book on a summer evening.
7. Multi-functional sports courts
My kids would use a multi-functional sports court every singe day, rain, sun, or snow. If you've got space, this would make for one cool backyard!
8. Mood lighting
Lights are such a simple detail that make a huge difference. Stringing up some outdoor lights or garden lanterns will automatically elevate your backyard to "cool" status.
9. A pizza oven
If you find that the pizza delivery guy no longer uses GPS to get to your house, maybe it's time to get your own pizza oven. How amazing would this be? Outdoor pizza ovens are pretty amazing and are just as much a conversation piece as they are functional.
10. Outdoor music
Turn up the party or wind down to music right on your own back porch. Set up a portable record player (yes, they've made a comeback!) or invest in an outdoor sound system. There are some pretty smart options nowadays.
11. A fire pit to gather around
One thing most of the coolest backyards have in common is that they all have a fire pit. There are endless designs out there, and many DIY versions, but one thing's for sure…fire pits bring the people together.
12. Lounge in luxury
If you're going to have a cool backyard, you've got to have plenty of places to lounge. Whether it's a SkyBed or one of these DIY hammocks and swings—plenty of cool lounge areas is a must.
13. Hot tub
When I was a teenager, the house that had a hot tub was automatically the coolest house to hang out at. And it's true—hot tubs are super alluring. You can actually swim laps in some hot tubs!
14. Outdoor seating
One key to making your backyard the cool hangout spot is outdoor seating. From tables to sectionals, shop around and choose something that works for your space and that makes a statement.
15. Make a backyard zip line.
Kids love this little DIY zip line that you can totally make in a Saturday afternoon.
16. Cool water features.
Water features can get pretty extravagant and the peaceful sound they make will definitely add to your curb appeal. Check out these creative outdoor water features that would make for an incredible back yard!
Think your backyard is pretty cool? Tell us what you've done to get it there!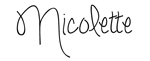 The post 12 Brilliant Ways To Make Your Backyard the Coolest appeared first on How Does She.
How To Re-stain a Back Patio Covering and Porch Swing in 1-Day
*We're proud to partner with Lowe's in this paid collaboration to bring you a DIY that you can easily do at home!
I love spring, when the weather warms up and our family migrates to the back yard to play a game of catch, swing on the swings, or eat grilled hotdogs on the back porch. But every time I step outside to survey the damage from the rough winter months, I come back with a to-do list of things that need to be done. This year, re-staining was a huge priority and Lowe's is always our go-to for Spring projects.
My home is five years old and just needed a "refresh." I'm a huge believer that stain can completely transform the look of your home without much time, effort, or expense. Re-staining adds immense curb-appeal and helps keep your home looking pristine. So when things just aren't looking as spiffy, think about how a fresh coat of stain could renew a swing set, pergola, or wooden fixture.
How To Re-Stain a Back Patio Covering in One Day

Time is money when you have a house full of kids and two full-time jobs, and between Brad and myself, we cover all of those bases. Our home has three pillars on the back patio that needed re-stained and we didn't want the project to drag out more than a day. With the help of a few fancy tools, this re-stain job was a breeze. Here's how to take your wood from to fab in just one day!

Tools You'll Need
I headed to Lowe's because they always have exactly what I need and the Lowe's employees are always so present and helpful. Here's what you'll need;
Steps for Re-staining a Back Patio
Sand – If you've ever sanded by hand, you know it can be time consuming AND labor intensive. While I don't mind a good arm workout, I'll save that for the gym and and save a TON of time and money by using and electric sander.
Quick tip: Always use a face mask when sanding to avoid sawdust inhalation.
Wipe or spray down – Once everything is sanded, your raw wood will look something like this. Make sure to spray it down or wipe it with a broom, towel, or very best… a tack cloth (which is a sticky cloth that traps dust like a charm).
You don't want to stain over dust and dirt. Start with a clean, smooth slate.

Stain & Seal – A huge time saver is making sure you have a quality stain AND sealant in one. Cuts staining time in half by using a 2 in 1 product! Again, I used Cabot Gold for beautiful color and protection from weathering.
Allow the stain to dry for a complete 24 hours. (Check the forecast and make sure there is no rain on the immediate horizon.)
And that's it. A simple re-stain project that only takes one day and makes a noticeable difference curb appeal.

—
Quick Swing Set Re-Stain
We were so inspired by our quick one-day project, that the next weekend we took on our swing set. Although it was only a few years old, daily exposure to sun and the Memphis rain takes a toll on wood. 

(Pictured above: unstained swing set)
(Above: After Power-Washing Swingset)
(Pictured above: final swing set after one-day re-stain with Cabot Gold Sunlit Walnut .)
 The secret to one-day re-staining success was definitely the stain sprayer on this project. Such a breeze! I kept thinking back to my first novice staining experience that took an entire week to re-stain our first hand-me-down swing set.
Time is definitely money and I like saving both.
Our family practically lives in the back yard and whether it's my boys kicking a soccer ball back and forth or my three girls playing house, the entire family ends up there nightly to share special family moments.
Giving our wood accents a re-stain was a simple refresh that didn't cost a lot, but made a huge difference in the appearance of our home. Chances are you have a few spaces that could use a re-stain too.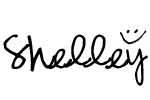 SaveSave
SaveSave
SaveSave
SaveSave
SaveSave
The post How To Re-stain a Back Patio Covering and Porch Swing in 1-Day appeared first on How Does She.
What Moms Really Want: the 5 BEST Mother's Day Gifts Ever!
*We're partnering with Warner Bros. Pictures to tell you about Life of the Party, a fun film coming out May 11 that moms will love, along with the five gifts she really wants.
As a mom of four, ages three to nine, my kids bring me some of my greatest joys. I love watching them discover the world around them. I love the funny things they say and the times that they vie for my attention. I've coached their teams, tied their shoes, wiped their bums, helped with school projects, made infinite meals (most of which they've stuck their noses up at), given up many cookies, and been on call for them 24/7, seven days a week, 365 days a year. Being a mom is incredible, but it's also incredibly hard. Motherhood is a full-time job and it is rare to get a day off.
Every year before Mother's Day my husband asks what I want. In my mind, I fantasize about an entire day all to myself—a whole day where I don't have to be a mom—a day "off" where I can get a pedicure, catch a movie, and shop.
What a Mom Really Wants
If you're looking for the perfect Mother's Day gift, take it from over a dozen mom contributors here at HowDoesShe, what mom really wants is a day off and a little pampering. It's what we dream about, fantasize about, and sometimes are too reluctant to ask. Here are the five best Mother's Day gifts that will make the mom in your life feel loved, appreciated, revitalized and ready to tackle motherhood.
The 5 BEST Mother's Day Gift Ideas Ever!
1. A night in a hotel
Just think about this one from a mom's point of view. One night of guaranteed uninterrupted sleep, no cooking, no cleaning, and no stepping in to referee any fights. I would LOVE having a hotel room all to myself once a year.
2. A spa treatment
After mom checks into her hotel room and takes a much-needed nap, line her up with a spa treatment like a manicure, pedicure, facial, or relaxing massage. I promise you, this will make her feel amazing! Like all of those dirty socks and encrusted dishes were totally worth it.
3. Movie tickets
Now that mom is nice and relaxed on her day off, take her to see a fun movie like Life of the Party starring one of my favorite actresses Melissa McCarthy (who also plays Sookie in Gilmore Girls).

You can see the film in theaters May 11, and can get a sneak peek of the trailer below.
Melissa McCarthy stars as an old school mom who creates a whole new life in LIFE OF THE PARTY – a hilarious comedy no mom should miss – in theaters just in time for Mother's Day! Watch the trailer below.
When her husband suddenly dumps her, longtime dedicated housewife Deanna (McCarthy) turns regret into re-set by going back to college…landing in the same class and school as her daughter, who's not entirely sold on the idea. Plunging headlong into the campus experience, the increasingly outspoken Deanna—now Dee Rock—embraces freedom, fun and frat boys on her own terms, finding her true self in a senior year no one ever expected.
This Mother's Day weekend, go see Melissa McCarthy in the Life of the Party, in theaters May 11. Movie tickets make a perfect gift for mom.
4. Lunch, dinner, or a treat at her favorite place
Following a movie, treat mom to lunch or dinner at her favorite restaurant. I have no qualms about eating alone; in fact, I think about it all the time and how amazing it sounds. I'd take a book, order something from the menu that no other fingers will be picking at, and enjoy the fact that someone is cooking for me for a change.
Or take mom out for brunch, lunch, or her favorite treat. Just spending time with other women is good for our souls.
5. Shopping
Lastly, to cap off my perfect "Mother's Day off," I'd do a little shopping. I'd try on clothes for a change instead of just grabbing something off the rack, battling kids at the same time, and hoping that it fit. What mom really wants is the freedom to go somewhere indulgent, all alone, and buy something if she wants to or leave it hanging in the dressing room if she doesn't.
I've been a mom long enough to appreciate every ounce of alone time that I can get. As much as we adore our families, it does a mom's soul good to be by herself once in a while, to hear the sound of her own thoughts, to jam out to her own songs, and to worry about nobody's boogers except her own.
The post What Moms Really Want: the 5 BEST Mother's Day Gifts Ever! appeared first on How Does She.
The Father's Day Gift For Dad That Costs Only Dollars!
Father's Day. I have to be honest. As well as I know my husband, he's REALLY difficult to buy gifts for. He, on the other hand, is the best gift giver ever, so I wanted to do something else for him this year outside, of course, of the kids' million (sweet) handmade gifts and pictures (which are his favorite). I wanted to share with you what I found because it could help make your "WHAT do I get him for Father's Day???" question, a little easier!
The Father's Day Gift Every Man Will Love
I tried to listen REALLY well to things he brought up the past few months. One comment made a crazy Sunday morning before church, "I wish I had REALLY good razors….ones that you didn't steal to shave your legs."
True story.
From this, I learned two things, 1. He wants quality razors. 2. I wasn't as sneaky as I thought. Oops. (and slightly gross).
I did some research and found the coolest program – Dollar Shave Club. 
It's seriously every man's (and some women's) dream.
Here's the low down and why I think you'll love it like we do. 
You choose your package.
You can pay $1, $6 (Free Shipping), or $9 (Free Shipping). The more you pay, the more "blades" the razor has (or in layman's terms, the "fancier" the razor.)
Along with your razor, you also get 4-5 refill cartridges. This is enough for the whole month +.  It comes in super manly, fun box TO YOUR DOORSTEP!
You also have the option of adding products like shaving cream, aftershave and "One Wipe Charlies" which are exactly what you're thinking.
Bum wipes.
And hilarious. My husband laughed hysterically and I quote, "DUDE this is AWESOME". 
My husband really, really, honestly, LOVED these razors. He said they were the best he'd ever had (We got the $9 package). I can attest to his shave. Super smooth!
And because I know you're going to ask. No fees. No commitment. Cancel anytime.
You can also change the frequency of delivery. Don't want it every month? Get them every other month! It's a really simple system and I appreciate that.
I did a little price comparison for you.
A popular name brand, decent quality razor which we owned before Dollar Shave Club, is $10.59 (on sale). The cartridges (4-count) run $16.62. The kicker? My husband says he likes Dollar Shave Club razors better.  So  $27.21/month vs. $9/month.
I know everyone's house is different, but in OUR house, Dollar Shave Club has been more cost effective.
The man in your life, dads, husbands, boyfriends whomever, will LOVE this gift. Happy Shavin'.
Get the gift of shave for your man HERE.
Check out their new gift packaging…just in time for Father's Day!
The post The Father's Day Gift For Dad That Costs Only Dollars! appeared first on How Does She.
Easy Yard Sale Dresser Makeover with Fancy Farmgirls!
Learn how easy it is to do your own yard sale dresser makeover with these tips from our favorite Fancy Farmgirls!
Hello! Fancy Farmgirls Marg and Liz here!
Tis the season for all things yard sale!
Oh, how our hearts go pitter patter. Another man's junk is our treasure!
Stick around if you're near Boise, Idaho for all the details on those treasures at our Fancy Farmgirls Sale!
But first…
…the Ho Hum castaway old dresser.
Here's the listing straight from Craigslist. Can you see the potential!?
We brought her home to give her a little TLC.
Remove the hardware and give it a light all over sanding.
A little paint and some vision and….
This!
Sleek and updated.
Paint people!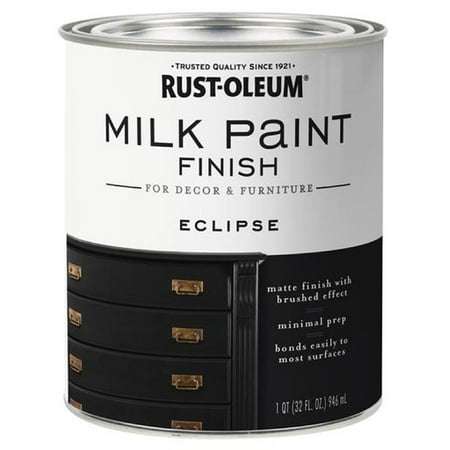 We used Rust-Oleum's new Milk Paint which they have started to introduce to some limited stores!
You can find all about their new milk paint HERE
The fun chevron wallpaper is from Milton & King. You can find that Here
Hardware was updated with our favorite Rust-Oleum metallic gold spray paint.
So many of these yard sale/thrift store dressers just need a little vision and a lot of paint to update them.
Here's a few pieces from the past that received some vision and paint.
This guy was sturdy but blah.
A combo of stain and paint brought it back to life.
And this little desk set…….
The paint treatment of course.
With little gold dipped chair legs.
So much better!
If your feeling dis-enchanted with your existing furniture, look again!
It may just be a coat of paint away from being fabulous!
We've got a barn full of treasures, so if your near these Idaho parts, come meander on over to the farmhouse sale!
We're located in Meridian, Idaho and we'd love to see you there!
We'll have the "barn" packed and lots of vendors and goodies!
Come visit us HERE on the Blog for our day to day makeovers and for a chance to win one of these amazing signs from Walls of Wisdom
We'd love to see you there!
The post Easy Yard Sale Dresser Makeover with Fancy Farmgirls! appeared first on How Does She.